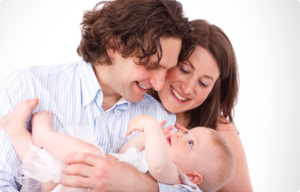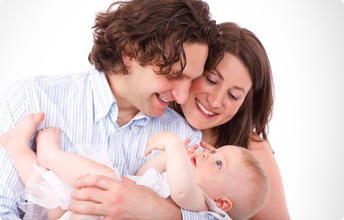 Parenthood Made Easy
International Egg Bank (IEB), Midwest Fertility Center (MFC) and The Surrogacy Center (TSC) are pleased to offer a "One-Stop-Shop" for intended parent(s) and their surrogate. Now intended parents can spend less time worrying about separate providers and more time focused on their path to parenthood. IEB, MFC and TSC work together in seamless collaboration to assist our intended parents every step of the way.
About Us
International Egg Bank (IEB) is the premier international egg bank providing quality and consistent success for intended parents. With state-of-the-art technology, IEB offers wide selection of programs for every family. Providing highest quality donor eggs and advanced freezing techniques, IEB is a trusted leader.
Midwest Fertility Center (MFC) is a leading fertility clinic with over 30 years of success. Led by Reproductive Endocrinologist Dr. Amos E. Madanes, MFC offers a comprehensive approach to treating infertility while carefully attending to the individualized needs of each patient. At MFC, patients are family.
Since its founding in 2002, The Surrogacy Center (TSC) has provided a safe, caring, legal, and professional arena for surrogacy arrangements and support throughout the process. Since then, we and our wonderful surrogates, who are very carefully screened and are more accurately called Gestational Carriers, have helped many families grow. We are proud to serve our clients with a combination of professionalism and commitment to responsive service and support.
What Is Included?
Each plan offers egg or sperm donor services, fertility clinic treatment, surrogate and agency services. Additionally, intended parents are referred to attorneys who are experts in the field of Surrogacy Law who will guide them easily through the legal process. The "One-Stop-Shop" packages allows our intended parents to enjoy the journey toward parenthood, without being a liaison between various providers.
The International Egg Bank (IEB) provides the option of 3 unique packages for donor eggs and embryos. IEB provides only the highest quality egg donors. Donors are rigorously screened and qualified using the American Society of Reproductive Medicine (ASRM) standards and FDA guidelines to include extensive medical, genetic, and psychological evaluations, ensuing only the best donors are selected for our Intended Parents (IP's).
Midwest Fertility Center (MFC) provides intended parent(s) and their surrogate exemplary fertility care. With advanced laboratory techniques, expert medical care and a patient-centered focus, MFC works diligently for patient success. From office visits to embryo transfer, the caring team at MFC creates an exceptional patient experience. MFC works with IP's and their surrogate closely up to 13 weeks of pregnancy.
The Surrogacy Center (TSC) will provide all the surrogacy services usually rendered in the typical cases, except for the psychological screening of the IP's and the IP application process.  TSC will work on timelines, matching an appropriate surrogate with the intended parent(s).
Competitive Pricing
IEB-MFC-TSC offers 3 competitive packages with all-inclusive pricing to include donor eggs, laboratory & embryology, surrogate medical embryo transfer, gestational carrier recruitment and compensation, and escrow account management.
Want More Information or Have Questions?
Call Us Toll-Free at: 888-261-5918
OR, Send us a question by completing our form.